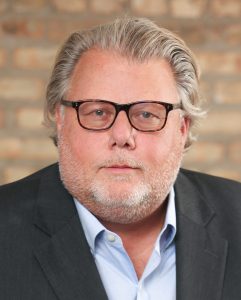 Gerry Corcoran has served as Chief Executive Officer of R. J. O'Brien & Associates, LLC (RJO) since 2000 and Chairman of the Board since 2007. Chicago-based RJO, which celebrated its Centennial in 2014, is the nation's oldest and largest independent futures brokerage firm and the last surviving founding member of the Chicago Mercantile Exchange (now CME Group).
In July 2014, Corcoran was elected Chairman of the FIA (formerly Futures Industry Association), and he served in that position until March 2016. At that time, following the January merger of the organization with its European and Asian counterparts, he was elected Treasurer of the Board of Directors of the newly unified FIA, the leading trade organization for the futures, options and cleared swaps markets worldwide. In that role, Corcoran serves on the FIA's Executive Committee as well as its Americas Advisory Board. He has been a member of FIA's Board of Directors since March 2008 and served as Vice Chairman from March 2013 until July 2014.
Corcoran joined RJO in 1987 as Chief Financial Officer and served in this capacity until 1992 when he was promoted to Chief Operating Officer. The firm serves institutional, commercial and individual clients globally, in addition to a network of 400 introducing brokers (IBs), the most expansive network of its kind. Clearing approximately 80,000 client accounts, RJO provides services to a vast array of middle market firms and many of the world's largest financial, industrial and agricultural institutions. The firm offers state-of-the-art electronic trading and 24-hour trade execution on every futures exchange worldwide. RJO has more than 500 employees globally, including more than 400 based in Chicago.
Prior to joining RJO, Corcoran served as the Controller of the Chicago Sun-Times, which at the time was the nation's seventh largest daily newspaper.
Corcoran also serves on the Board of Directors and Executive Committee of the National Futures Association (NFA), the self-regulatory organization for the futures industry. In addition, he is on the Boards of the Institute for Financial Markets (IFM) and the Clearing Corporation Charitable Foundation. He is also a member of the Risk Committee of CME Group. In November 2013, he and his wife Maureen received the Heart of Mercy Award from Misericordia Home, which supports more than 600 children and adults living with developmental disabilities.
The son of a Chicago policeman, Corcoran graduated from Loyola University in 1977 with a Bachelor of Business Administration degree. He is a Certified Public Accountant and a member of the American Institute of Certified Public Accountants and the Illinois CPA Society.
Over the last 30 years, Corcoran has served on numerous local community, civic and social boards. He and Maureen have four children.