Speakers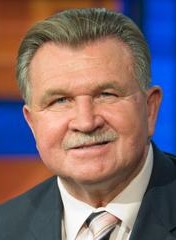 Pro Football Hall of Fame Player, Super Bowl-Winning Coach, TV and Radio Analyst and Commentator
A Pro Football Hall of Fame player and Super Bowl-winning coach, Mike Ditka joined ESPN as an NFL analyst in 2004. With a combined 26 years of playing (12) and coaching (14) experience, Ditka has been an analyst on Sunday NFL Countdown and Monday Night Countdown and makes regular appearances on ESPN Radio and SportsCenter. He also served as a booth analyst during the Monday Night Football doubleheader in 2007 and 2008 along-side Mike Greenberg and Mike Golic of Mike & Mike in the Morning. Ditka previously worked as a booth analyst and commentator at CBS and NBC.
Ditka has amassed a career few can match. He is only the second person to win the Super Bowl as a player (Dallas, 1972), assistant coach (Dallas, 1977) and head coach (Chicago, 1986). After earning All-America honors at the University of Pittsburgh, the tight end enjoyed a stellar 12-year NFL playing career. He was named NFL Rookie of the Year and selected All-Pro six times. He also caught a touchdown in the Cowboy's Super Bowl VI win against the Miami Dolphins.
As an assistant coach with Dallas, Ditka's teams made it to the playoffs eight times including the 1977 Super Bowl victory. In 1982, he assumed the head coaching job in Chicago, and in 11 years, collected six NFC Central titles, three NFC championship game appearances, and the Super Bowl XX title (1986) for which he was named Coach of the Year. He again earned the honor in 1988 after coaching the Bears to the NFC championship game, Mike Ditka left Chicago in 1992 only to return as head coach of the New Orleans Saints in 1977. He retired from coaching in 2000.
In addition to broadcasting, Ditka owns and operates Ditka's restaurants and is passionate about giving back and helping those in need. He is the President of the Gridiron Greats Assistance Fund, which provides medical and financial assistance to retired NFL players in dire need who were the pioneers of the game and has made the NFL what it is today. Ditka also serves on Board of Directors for After the Impact Fund which facilitates treatment to military veterans and professional athletes. Since 1989, Ditka has been very involved in raising funds for Misericordia, a residential facility for developmentally disabled children.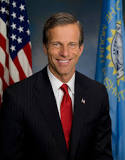 U.S. Senator for South Dakota
John Thune grew up in Murdo, South Dakota. His interest in politics was sparked at a young age after making five of six free throws during a freshman high school basketball game. He was later greeted by a spectator who said, "I noticed you missed one." That spectator happened to be well-known sports enthusiast and South Dakota U.S. Representative Jim Abdnor. The introduction was the start of a friendship that ignited John's career in public service.
John received his undergraduate degree at Biola University and his Master's degree in Business Administration from the University of South Dakota. Upon completion of his Master's Degree in 1984, he married Kimberley Weems, a native of Doland, South Dakota.
John's attraction to public service took him to Washington, D.C. to work for that sports enthusiast and then-U.S. Senator Jim Abdnor. He then served at the Small Business Administration under an appointment from President Ronald Reagan.
In 1989, John and his family returned to South Dakota, where he served as the Executive Director of the South Dakota Republican Party. In 1991, Governor George S. Mickelson appointed him the State Railroad Director, a position he held until 1993, when he became Executive Director of the South Dakota Municipal League.
In 1996, with a shoestring budget and the support of family and friends, John won his first term as South Dakota's lone member of the U.S. House of Representatives. John was reelected to a second term by the largest margin in South Dakota history. He returned again to Washington in 2001 to serve his third term in the House.
John then honored his 1996 campaign pledge to serve only three terms in the U.S. House of Representatives. After a narrow loss in a U.S. Senate race in 2002, he won his current U.S. Senate seat in 2004, when he made history by defeating a sitting U.S. Senate party leader for the first time in 52 years.
In 2010, John was elected to serve a second term in the U.S. Senate in a rare unopposed race. He was only the third Republican and the only South Dakotan to run unopposed for the U.S. Senate since direct elections were created in 1913. John was elected to a third term in 2016.
For the 115th Congress, Senator Thune serves on the Agriculture, Nutrition, and Forestry Committee; the Commerce, Science, and Transportation Committee; and the Finance Committee. Thune, who is the senior most Republican on the Commerce, Science, and Transportation Committee, serves as Chairman. Thune also served in Republican leadership as Chairman of the Senate Republican Policy Committee from 2009 – 2011 and now serves as the Chairman of the Senate Republican Conference, the number three position in Senate Republican leadership.
John and his wife Kimberley live in Sioux Falls, South Dakota, and they have two grown daughters and three grandchildren. In his free time, John enjoys spending time with his family, pheasant hunting, and running.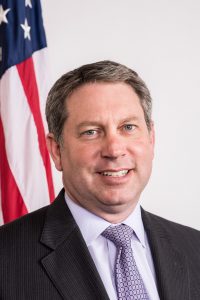 Chief Agricultural Negotiator Office of the United States Trade Representative
Gregg Doud serves as the Chief Agricultural Negotiator, with the Rank of Ambassador, in the Office of the United States Trade Representative. He was confirmed by the U.S. Senate on March 1, 2018.
Prior to Ambassador Doud's nomination, he was the President of the Commodity Markets Council, where he had served since 2013. Previously, Ambassador Doud was a Senior Professional Staff member of the Senate Agriculture Committee for Senator Pat Roberts and Senator Thad Cochran. He was part of the team that crafted the 2012 Senate Farm Bill, and his portfolio of issues included international trade, food aid, livestock and oversight of the Commodity Futures Trading Commission (CFTC).
Before joining the Senate Agriculture Committee staff, Ambassador Doud spent eight years as the Chief Economist for the National Cattlemen's Beef Association in Washington, DC. During the past 25 years in Washington DC, he also worked for the U.S. Wheat Associates and the agricultural commodity consulting firm World Perspectives.
Ambassador Doud was raised on a dry-land wheat, grain sorghum, soybean, swine and cow-calf operation near Mankato in North-Central Kansas. He also owns part of the more than 100-year-old family farming operation that his parents continue to operate, and he is a partner in a commercial cow-calf operation.
Ambassador Doud was a 4-H member and a Kansas State FFA officer. He received a B.S. in agriculture (animal science) in 1989 and a M.S. in Agricultural Economics in 1991 from Kansas State University, and he was a member of Alpha Gamma Rho fraternity. In 2012, he was named the Outstanding Young Alumnus of the Kansas State University Agriculture Alumni Association, and in 2017, he received the Outstanding Alumnus award from the Department of Agricultural Economics.
Ambassador Doud and his family live on their horse farm in Lothian, Maryland.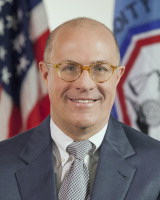 Chairman CFTC
J. Christopher "Chris" Giancarlo was unanimously confirmed to serve as Chairman of the U.S. Commodity Futures Trading Commission by the U.S. Senate on August 3, 2017. Prior to becoming Chairman, Mr. Giancarlo was designated Acting Chairman on January 20, 2017 and was nominated by President Trump to serve as the Chairman on March 14, 2017 to a term that expires in April 2019. Mr. Giancarlo had served as a CFTC Commissioner since his swearing in on June 16, 2014, after a unanimous consent by the U.S. Senate on June 3, 2014. He was nominated by President Obama on August 1, 2013.
Before entering public service, Mr. Giancarlo served as the Executive Vice President of GFI Group Inc., a financial services firm. Prior to joining GFI, Mr. Giancarlo was Executive Vice President and U.S. Legal Counsel of Fenics Software and was a corporate partner in the New York law firm of Brown Raysman Millstein Felder & Steiner. Mr. Giancarlo joined Brown Raysman from Giancarlo & Gleiberman, a law practice founded by Mr. Giancarlo in 1992 following his return from several years in London with the international law firm of Curtis, Mallet-Prevost, Colt & Mosle.
Mr. Giancarlo was also a founding Co-Editor-in-Chief of eSecurities, Trading and Regulation on the Internet (Leader Publications).  In addition, Mr. Giancarlo has testified three times before Congress regarding the implementation of the Dodd-Frank Act, and has written and spoken extensively on public policy, legal and other matters involving technology and the financial markets.
Mr. Giancarlo was born in Jersey City, New Jersey. He attended Skidmore College in Saratoga Springs, New York where he graduated Phi Beta Kappa with Government Department Honors.  Mr. Giancarlo received his law degree from the Vanderbilt University School of Law where he was an associate research editor at the Vanderbilt Journal of Transnational Law and President of the Law School's International Law Society. Mr. Giancarlo has been a member of the Bar of the State of New York since 1985.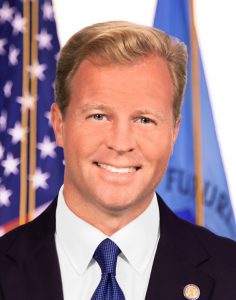 Commissioner CFTC
Brian D. Quintenz was nominated by President Trump to serve as a Commissioner of the U.S. Commodity Futures Trading Commission on May, 12, 2017, was unanimously confirmed by the Senate on August 3, 2017, and was sworn into office on August 15, 2017 for the remainder of a five-year term expiring in April 2020.
Prior to his appointment to the CFTC, Mr. Quintenz founded and served as the Managing Principal and Chief Investment Officer of Saeculum Capital Management, a registered Commodity Pool Operator that specialized in risk management and technical analysis investment strategies.
Mr. Quintenz started his career in finance at Hill-Townsend Capital, a Registered Investment Advisor established to focus solely on U.S. bank and financial company investment opportunities. While there, Mr. Quintenz performed rigorous fundamental valuation analysis on regional and global banks, projected future earnings estimates, and implemented proprietary hedging strategies.
Prior to working in the financial markets, Mr. Quintenz worked for Congresswoman Deborah Pryce (OH-15) for several years ultimately becoming her senior policy advisor.
Mr. Quintenz graduated Magna Cum Laude from Duke University with a major in Public Policy Studies and received an MBA from Georgetown University McDonough School of Business, where he was inducted into the Phi Beta Gamma honors society.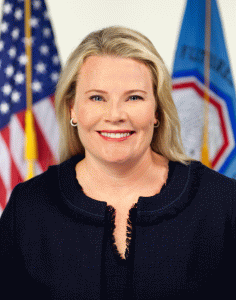 Commissioner CFTC
Dawn DeBerry Stump was nominated by President Trump to serve as a Commissioner of the Commodity Futures Trading Commission on June 12, 2017.  She was unanimously confirmed by the Senate on August 28, 2018 and sworn into office on September 5, 2018 for the remainder of a five-year term expiring in April 2022.
Prior to her appointment, Mrs. Stump was President of Stump Strategic, a consulting firm she founded in 2016. Before starting her firm, Mrs. Stump was Executive Director and Senior Vice President of U.S. Policy for the Futures Industry Association (FIA) and Vice President at the New York Stock Exchange.
During much of her career she also served the public sector in staff positions in both the U.S. Senate and House of Representatives, including six years at the Senate Committee on Agriculture, Nutrition and Forestry where she focused on various farm policy, rural development, and renewable energy matters as well as oversight of the CFTC.  While serving in both Congressional houses, she participated in negotiations of two farm bills, CFTC reauthorization, and the Dodd-Frank Act.  Mrs. Stump is from Olton, Texas and grew up working in the agricultural sector.
She holds a Bachelor of Science in Agricultural and Applied Economics degree from Texas Tech University. She is married and has two children.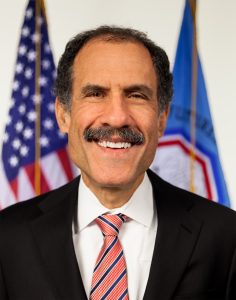 Commissioner CFTC
Dan M. Berkovitz was nominated by President Trump to serve as a Commissioner of the Commodity Futures Trading Commission on April 24, 2018. He was unanimously confirmed by the Senate on August 28, 2018 and sworn into office on September 7, 2018 for a five-year term expiring in April 2023.
Prior to his appointment, Mr. Berkovitz was a partner and co-chair of the futures and derivatives practice at the law firm of WilmerHale. He also was an Adjunct Professor at Georgetown University Law School, and vice-chair of the American Bar Association Committee on Futures and Derivatives.
Mr. Berkovitz served as General Counsel of the CFTC from 2009-2013. While serving in this role, he was the agency's Deputy Representative to the Financial Stability Oversight Council (FSOC). Before the CFTC, Mr. Berkovitz was a senior staff lawyer for the U.S. Senate Permanent Subcommittee on Investigations. He also served as Deputy Assistant Secretary in the Department of Energy's Office of Environmental Management.
Mr. Berkovitz obtained an A.B. in Physics from Princeton University and a J.D. from the University of California, Hastings College of the Law. He is married to Michelle and they have two children, Zoe and Eli.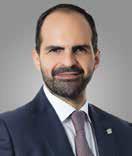 Investor Relations Officer and Chief Economist at Banorte-Ixe
Gabriel Casillas (Managing Director) is currently Investor Relations Officer and Chief Economist at Banorte-Ixe bank, based in Mexico City. He obtained his Ph.D. from Texas A&M University, specializing in Monetary Theory, Econometrics, and Information Economics. Dr. Casillas previously worked at J.P.Morgan as Chief Mexico Economist, as well as at UBS Investment Bank as Chief Economist for México and Chile. He also worked at the Central Bank of Mexico in the economic research department as well as in central banking operations division. He is a member of the select group of "Future Leaders" of the IIF and Chairman of the Committee of Economic Studies of the Mexican Institute of Finance Executives (IMEF). On the academic arena, Dr. Casillas has taught several courses on Macroeconomic Theory, Monetary Economics, Finance Theory, and Financial Derivatives, -among others-, at ITAM, Monterrey Tech, Endicott College, and Universidad Anáhuac at both undergraduate and graduate levels. He has dictated several conferences about economics and risk management in the US, Mexico, Canada, Europe, South America, and Asia. His academic work has been published in the Journal of Economic Policy. He regularly reviews papers for academic journals, attends and organizes conferences and workshops.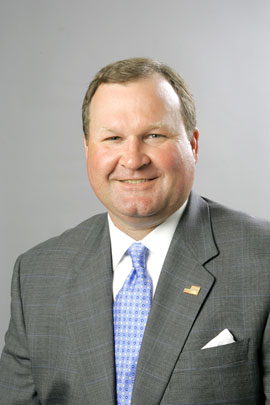 James E. Newsome, President Commodity Markets Council
Dr. Newsome is a Founding Partner of Delta Strategy Group. While serving as executive of a Mississippi-based trade group, Dr. Newsome was nominated by President Clinton and confirmed by the Senate to be a Commissioner of the CFTC in 1998. When President Bush was elected in 2000, Newsome was nominated and confirmed as Chairman of the CFTC.
As Chairman of the CFTC, Newsome guided the regulation of the nation's futures markets. Additionally, Newsome led the CFTC's regulatory implementation of the Commodity Futures Modernization Act of 2000 (CFMA).
Newsome served as one of four members of the President's Working Group for Financial Markets, along with the Secretary of the Treasury and the Chairmen of the Federal Reserve and the SEC. In 2004, Newsome left federal service to assume the role of President and Chief Executive Officer of the New York Mercantile Exchange (NYMEX). As head of NYMEX, Newsome managed daily operations of the largest physical derivatives exchange in the world.
During his tenure, Newsome oversaw several major changes. He led the NYMEX initial public offering and merged NYMEX with the CME Group to create the world's largest futures marketplace.
Newsome retired from the NYMEX after the merger with CME Group. He currently serves on the boards of the Williamson Dickie Company, Hudson Field, TruMarx, Data Partners, the Chamber of Digital Commerce, LedgerX, Bloq, and Bitfury. He has previously served on the boards of Gavilon, the NYMEX, CME Group, Dubai Mercantile Exchange, and the National Futures Association.
In early 2010, Newsome along with Scott Parsons partnered to form Delta Strategy Group, which provides a variety of services for clients including strategic consulting, political analysis, lobbying, and business development.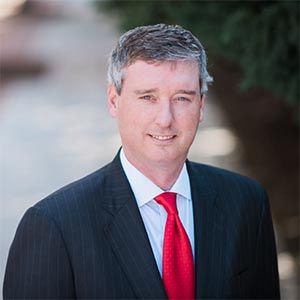 R. Scott Parsons, Founding Partner Delta Strategy Group
R. Scott Parsons is a Founding Partner Delta Strategy Group. Parsons moved to Washington, DC, in 1997 to work for Congressman Pickering from Mississippi. Parsons was the lead staff member for all agricultural-related issues. He wrote the first bill introduced by Mr. Pickering, a bill that was eventually passed by both the House and Senate and signed into law by the President   After serving Mr. Pickering for two years, Parsons was hired as the Policy Advisor to newly-appointed Commissioner James E. Newsome at the CFTC.  Two years later, when Commissioner Newsome was named Chairman of the CFTC Parsons was named Chief of Staff and Chief Operating Officer for the Commission. At 27 years old, he became the youngest person to carry the Chief of Staff title at the CFTC and the first COO in the agency's history.  Parsons was responsible for managing the Commission's daily operations, overseeing a staff of 500 located in five offices across the country, administering the agency's budget of roughly $100 million, crafting the Commission's policy objectives and communicating those objectives to the regulated industry, Congress, and other regulatory bodies around the world.  Parsons was also the CFTC staff representative to the President's Working Group on Financial Markets. After six years of CFTC service, Parsons left the federal government to become Executive Vice President at the MFA, a Washington-based trade association representing the interests of hedge funds/hedge fund managers, including Commodity Pool Operators and Commodity Trading Advisors.  In July of 2006, Parsons left MFA to form his own government affairs company, Parsons Strategies. With the addition of Jim Newsome, former NYMEX CEO and CFTC Chairman, in early 2010 Delta Strategy Group was formed.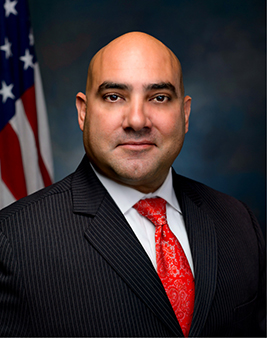 Kevin K. Batteh, Partner Delta Strategy Group, General Counsel Commodity Markets Council
Kevin Batteh, a partner of Delta Strategy Group, is a seasoned financial services lawyer with over a decade of futures and swaps regulatory experience. Kevin joined Delta Strategy Group in August 2014 and assists clients across a range of areas including regulatory compliance, enforcement, and policy issues related to domestic and international derivatives and energy markets. Kevin also acts as a senior advisor to a number of blockchain and digital currency (e.g. bitcoin and ether) technology companies.
Kevin began his career as a complex litigation associate at a Fortune 100 law firm. In 2003, after five years of private practice, he joined the CFTC as a trial attorney in the Division of Enforcement where he investigated and prosecuted cases of fraud and market manipulation in Federal District Courts across the country.
Kevin left the CFTC in 2008 to take a senior lawyer role with the UK Financial Services Authority (now Financial Conduct Authority) in the Division of Enforcement where he investigated cases of securities and derivatives market abuse, market manipulation, and insider trading. Kevin returned to the CFTC in 2010 and served as a chief trial attorney responsible for leading a team of lawyers and investigators in the US Dollar LIBOR rate manipulation cases that ultimately resulted in billion dollar settlements.
In 2011, Kevin transitioned from Enforcement to serve as counsel to CFTC Commissioner Jill Sommers where he provided legal and policy advice concerning the CFTC's Dodd-Frank rulemaking, regulation of futures and swaps, enforcement matters, and foreign jurisdictions regulatory policy and legislation.
Immediately prior to joining Delta Strategy Group, Kevin served Senate Agriculture Committee Ranking Member Thad Cochran as special counsel and policy advisor for futures and derivatives where he had responsibility for the confirmation of Commodity Futures Trading Commission (CFTC) Commissioner Nominees and CFTC reauthorization legislation.