Speakers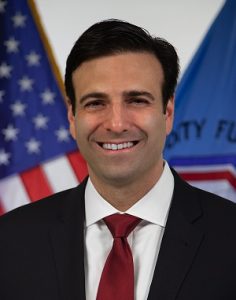 Dr. Heath P. Tarbert is Chairman and Chief Executive of the U.S. Commodity Futures Trading Commission (CFTC). He was nominated for a term expiring on April 13, 2024 and took office on July 15, 2019.
Chairman Tarbert has extensive experience in financial services law and has served in senior leadership roles in the public and private sector. Most recently, he served as Assistant Secretary for International Markets and subsequently as acting Under Secretary for International Affairs at the U.S. Department of the Treasury. In these roles, Chairman Tarbert served as the G-7/G-20 Deputy Finance Minister, a member of the Financial Stability Board, and the co-chair of both the US-EU Financial Regulatory Forum and the US-UK Financial Regulatory Working Group. Prior to his service at the Treasury Department, Chairman Tarbert was head of the bank regulatory practice of Allen & Overy LLP, a leading global law firm.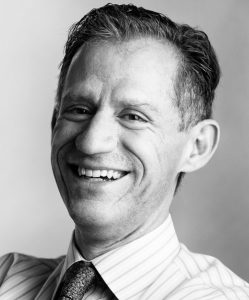 Kenneth Smith Ramos is a Partner at AGON, a Mexican Consulting firm that specializes in competition, regulatory affairs, and international trade. Ken focuses on helping international clients to identify trade and investment opportunities derived from the new generation of FTAs that Mexico has negotiated, such as CPTPP, the MX-EU FTA, and the NAFTA/USMCA.  Ken also advises clients who face trade barriers and assists them in developing strategies to obtain or expand access into key international markets, including Mexico.
Prior to joining AGON, Ken served as Mexico´s Chief Negotiator for the modernization of the North American Free Trade Agreement (NAFTA) that led to the signing of the USMCA.
Mr. Smith Ramos brings a wealth of experience with his long running career in the Mexican Government and expertise in international trade negotiations. Mr. Smith Ramos began his professional career working for Mexico's NAFTA negotiating team, and has since been an integral part of Mexico's negotiating team representing several government agencies.
As the Representative of Mexico's Ministry of Economy in the Embassy of Mexico (2013-2017), he led efforts to promote Mexico's trade interests in the United States and served as the Ministry's liaison with US private and public sector stakeholders, NGOs and think tanks.
Mr. Smith Ramos' broad negotiation experience is the product of nearly three decades of public service. Mr. Smith Ramos was Coordinator General for International Affairs in the Ministry of Agriculture (SAGARPA), where he was responsible for agricultural trade negotiations and international cooperation. He also served as Director General for International Affairs in the Federal Competition Commission, and was Director General for North America in the Ministry of Economy.
Mr. Smith Ramos holds a Bachelor's degree in International Affairs from Georgetown University, and a Master's degree in International Economics from Johns Hopkins, School of Advanced International Studies (SAIS).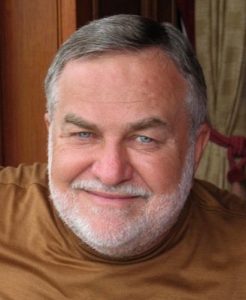 Wayne Valis has spent 50 plus years in Washington political life, since the age of 18, when he was a volunteer for Senators Strom Thurmond, Richard Russell and Harry F. Byrd. The last 44 years he has worked on the inside, directly, for four Presidents: Nixon, Ford, Reagan, and George Bush 41; and on the outside, cooperating with Presidents Carter, Clinton, George Bush 43, Obama, and now Donald Trump. With some, such as Gerald Ford and George Bush Sr., he has played golf. He putted with President Clinton. He lives part of the year in St. Andrews, Scotland, in an 1860 home, an 8 iron shot away from the 18th green of the Old Course. An avid, but mediocre, golfer, Mr. Valis has made 6 holes in one on 3 continents, including one at St. Andrews. He has three-putted on 5 continents.
For 34 years he has been the CEO of Valis Associates, a boutique Government Relations firm with clients such as: the Renewable Fuels Association, Archer Daniels Midland, Exxon Mobil, AT&T, Norfolk Southern Corporation, Association of American Railroads, Manufacturers Alliance for Productivity and Innovation; prominent labor unions; foreign governments; and free market NGOs. Wayne and his wife Angela also spend time each year in South Carolina and Jamaica.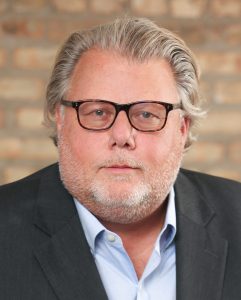 Gerry Corcoran has served as Chief Executive Officer of R. J. O'Brien & Associates, LLC (RJO) since 2000 and Chairman of the Board since 2007. Chicago-based RJO, which celebrated its Centennial in 2014, is the nation's oldest and largest independent futures brokerage firm and the last surviving founding member of the Chicago Mercantile Exchange (now CME Group).
In July 2014, Corcoran was elected Chairman of the FIA (formerly Futures Industry Association), and he served in that position until March 2016. At that time, following the January merger of the organization with its European and Asian counterparts, he was elected Treasurer of the Board of Directors of the newly unified FIA, the leading trade organization for the futures, options and cleared swaps markets worldwide. In that role, Corcoran serves on the FIA's Executive Committee as well as its Americas Advisory Board. He has been a member of FIA's Board of Directors since March 2008 and served as Vice Chairman from March 2013 until July 2014.
Corcoran joined RJO in 1987 as Chief Financial Officer and served in this capacity until 1992 when he was promoted to Chief Operating Officer. The firm serves institutional, commercial and individual clients globally, in addition to a network of 400 introducing brokers (IBs), the most expansive network of its kind. Clearing approximately 80,000 client accounts, RJO provides services to a vast array of middle market firms and many of the world's largest financial, industrial and agricultural institutions. The firm offers state-of-the-art electronic trading and 24-hour trade execution on every futures exchange worldwide. RJO has more than 500 employees globally, including more than 400 based in Chicago.
Prior to joining RJO, Corcoran served as the Controller of the Chicago Sun-Times, which at the time was the nation's seventh largest daily newspaper.
Corcoran also serves on the Board of Directors and Executive Committee of the National Futures Association (NFA), the self-regulatory organization for the futures industry. In addition, he is on the Boards of the Institute for Financial Markets (IFM) and the Clearing Corporation Charitable Foundation. He is also a member of the Risk Committee of CME Group. In November 2013, he and his wife Maureen received the Heart of Mercy Award from Misericordia Home, which supports more than 600 children and adults living with developmental disabilities.
The son of a Chicago policeman, Corcoran graduated from Loyola University in 1977 with a Bachelor of Business Administration degree. He is a Certified Public Accountant and a member of the American Institute of Certified Public Accountants and the Illinois CPA Society.
Over the last 30 years, Corcoran has served on numerous local community, civic and social boards. He and Maureen have four children.