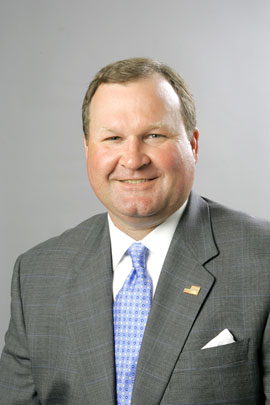 James E. Newsome, President Commodity Markets Council
Dr. Newsome is a Founding Partner of Delta Strategy Group. While serving as executive of a Mississippi-based trade group, Dr. Newsome was nominated by President Clinton and confirmed by the Senate to be a Commissioner of the CFTC in 1998. When President Bush was elected in 2000, Newsome was nominated and confirmed as Chairman of the CFTC.
As Chairman of the CFTC, Newsome guided the regulation of the nation's futures markets. Additionally, Newsome led the CFTC's regulatory implementation of the Commodity Futures Modernization Act of 2000 (CFMA).
Newsome served as one of four members of the President's Working Group for Financial Markets, along with the Secretary of the Treasury and the Chairmen of the Federal Reserve and the SEC. In 2004, Newsome left federal service to assume the role of President and Chief Executive Officer of the New York Mercantile Exchange (NYMEX). As head of NYMEX, Newsome managed daily operations of the largest physical derivatives exchange in the world.
During his tenure, Newsome oversaw several major changes. He led the NYMEX initial public offering and merged NYMEX with the CME Group to create the world's largest futures marketplace.
Newsome retired from the NYMEX after the merger with CME Group. He currently serves on the boards of the Williamson Dickie Company, Hudson Field, TruMarx, Data Partners, the Chamber of Digital Commerce, LedgerX, Bloq, and Bitfury. He has previously served on the boards of Gavilon, the NYMEX, CME Group, Dubai Mercantile Exchange, and the National Futures Association.
In early 2010, Newsome along with Scott Parsons partnered to form Delta Strategy Group, which provides a variety of services for clients including strategic consulting, political analysis, lobbying, and business development.